Where art meets steel
UniCote® LUX is a premium pre-painted steel product designed to suit Australian high-end architecture. Combining the world's best coil coating technology with rigorous testing to Australian Standards, it ensures not only superior performance in the harsh Australian environment but also a stunning patterned and textured finish.
Why UniCote® LUX
Superior performance with stunning patterned and textured finishes.
DISTINCTIVE DESIGN

HIGH-END SUBSTITUTE

INDUSTRY LEADING WARRANTY

WORLD CLASS PAINT SYSTEM

FIRE RATED (NON COMBUSTIBLE)

SUPERIOR CORROSION RESISTANCE

ENVIRONMENTALLY SUSTAINABLE

LOW MAINTENANCE
Maximise your architectural creativity and go beyond simple building materials. Designed to suit Australian high-end architecture, UniCote® LUX offers a unique premium range of modern patterned and textured steel finishes.
Tested for peace of mind.
Again and again.
UniCote® Steel's performance testing is a testament to its unwavering commitment to quality and durability, instilling unwavering confidence in architects and homeowners alike. Rigorously tested beyond industry standards, it boasts exceptional strength, corrosion resistance, and weather endurance, ensuring architectural visions will stand the test of time.
Homeowners can take comfort in knowing that UniCote® Steel guarantees safety, security, and long-lasting beauty, providing the peace of mind needed to turn houses into homes built to last.

FIRE RESISTANCE
Meets the requirements of AS/NZS 1530.3 Methods for Fire Tests on Building Materials.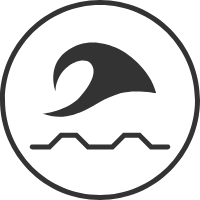 SALT SPRAY
Meets the requirements of AS/NZS2728:2013 Sections 2.8 and 2.9.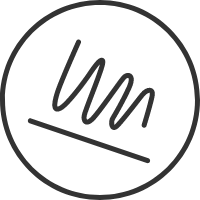 SCRATCH RESISTANCE
No marking of paint surface when tested in accordance with AS 2331.4.7, with no less than 1.5kg weight applied to the test piece.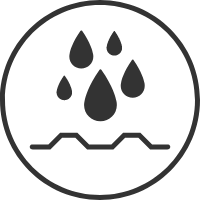 HUMIDITY RESISTANCE
Meets the requirements of AS/NZS2728:2013 Sections 2.8 and 2.9.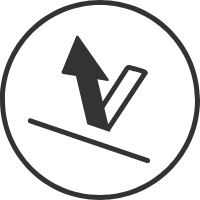 IMPACT RESISTANCE
No loss of paint adhesion after a test piece is struck on the reverse side with a specified force of 10J, in line with the test methodology AS/NZS2728:2013 Section 2.6.1 and Appendix F.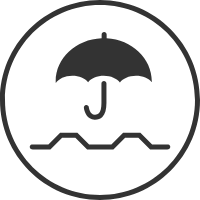 QUV RESISTANCE (DURABILITY OF COATING SYSTEM)
Meets the requirements of AS/NZS2728:2013 Section 2.8 and Table 2.4. Note: Tests are conducted on a flat panel.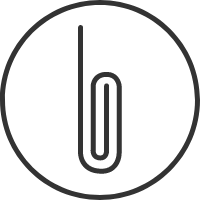 BEND TEST
No loss of adhesion or paint cracking when bent around a diameter equal to five times the thickness of the sheet AS/NZS2728:2013 section 2.6.1 and Appendix F.
Technical, Warranty & Downloads
Behind all the beauty and performance is the meticulous technical detail that supports our strong warranty position. With our unwavering support and protection, you can proceed with absolute confidence, knowing that your vision is backed by a steel product that is engineered to excel in every aspect.
Technical Information
Substrate
AM150.
Hot-dipped Zinc/Aluminium/Magnesium alloy coated steel coil. Alloy coating weight; 150gms/m²
Pre-treatment
Corrosion resistant chromate conversion coating.
Primer Coat
A flexible corrosion resistant primer. Nominal film thickness 7µms ± 1µms on the top side and 5µms ± 1µms (reverse).
Finish Coat
Polyvinylidene Fluoride (PVDF). Nominal film thickness 35µms ± 8µms (pattern dependent).
Backing Coat
Grey wash coat. Nominal thickness is 5µms ± 1µms.
Protective Film
Products are supplied with an easily removed strippable protective film. This material has a relatively short life span when exposed to sunlight and weather. It should be removed either just before, or immediately after installation.
Warranty
UniCote® offers warranties of differing lengths on UniCote® LUX for residential, commercial and industrial buildings in ISO 1-3 environments, depending on whether the product will be used for roofing or cladding.
Warranty up to 25 years
Complete our online warranty form and receive a pre-approval warranty within 48 hours!
Find a Supplier
To help us put in you contact with the best supplier. Please fill in the form and one of our team members will help find the perfect supplier for your needs.
"*" indicates required fields